Creative Banner Designing Services From Professional iTrade Consltants
iTrade Consltants is professional in designing Banners and Web Banner Graphics for our customers. You can get designed attractive graphical banner for the promotion of your business that really works for your success. Our creative banners and custom web graphics banners attract your product and promote your business with a unique look. It provides prospects of confidence in your business activities and helps you out to generate effective and profitable sales as well.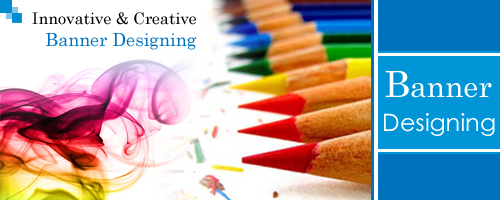 Static Banners:
iTrade offers static banners designing as per your business needs which is the most communal banner type for fulfilling advertising needs. You can order any type of format you require and will incorporate accordingly so that to fit for your exact displaying needs for any type of promotional business campaigns.
GIF Animated Banners:
iTrade offers GIF animated banners designing as well that provides a unique look to your displayed ads. These types of banners are just like those of static banners along with the changing slides and consequently more eye-catching to your customers. These animated banners mean more slides to display your message more accurately that rooms for multiple images as showcase your more products.
HTML Animated Banners:
iTrade Consltants also provides the facility of banner designing in HTML Animated formats. Perhaps the most collaborative and amusing format type of banner ads that we design for our customers. An ideal flash banner designing services just alternative for your promotion of business needs, the HTML banners designing work flawlessly on any browser and provide the most elegance to the viewers.
View details for your desired marketing needs: